Riverside Optical Introduces Michael Franzone, OD, MPH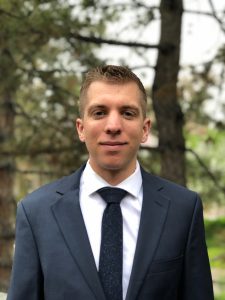 If you've been to Riverside EyeCare at any point in 2019, you've likely noticed an increased amount of activity in our facility. Our goal to be Redding's leader in vision care has taken a large step forward with our announcement to open Riverside Optical – an optical shop and extension of the Riverside EyeCare clinic on the 2nd floor of our Park Marina location. As excited as we are for this additional avenue for serving the North State, we are even more excited to introduce Dr. Michael Franzone, OD, MPH as part of our Riverside family.
The classic childhood question, "What do you want to be when you grow up?" must have gotten old really quickly for Michael.
"I have been around the optometric profession my entire life," Dr. Franzone recounted, "both my grandfather and uncle are optometrists. Growing up [in that environment], it was evident how much passion they had for the profession and helping others." He didn't waste any time in rolling up his sleeves and getting his hands dirty either. In high school, Michael completed a mentorship with a local optometrist. "[That] experience solidified my desire to pursue the optometric profession."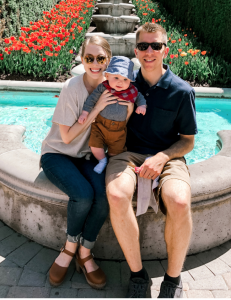 The path was set. Michael enrolled at the University of Oregon, graduating with a bachelor's degree in human physiology and a ticket into optometry school at Massachusetts College of Pharmacy and Health Sciences. Hard work and the long-held desire to become an optometrist led to his goals coming true in spectacular fashion; Dr. Franzone graduated at the top of his class with valedictorian honors, along with a master's degree in public health. Currently, Dr. Franzone is completing his residency in specialty contact lenses and ocular disease at the Salt Lake City VA Medical Center and Moran Eye Center.
"At the VA, I primarily provide treatment and management for veterans with macular degeneration, glaucoma, diabetic retinopathy,cataracts, double vision, and dry eye. I also fit veterans in specialty contact lenses to correct for corneal irregularities" Dr. Franzone said, speaking of his current role. "At the Moran Eye Center, I fit specialty contact lenses for patients with irregular corneas and other corneal pathology. However, I also see patients for routine eye exams and regular contact lens fittings."
When asked about his goals as an optometrist, Dr. Franzone focused on solutions:
"I take pride in determining the root cause of patient's problems and providing solutions to help them improve their quality of life. I thoroughly enjoy implementing new research and technology into clinical practice to provide better patient outcomes."
Through the process of getting to know Dr. Franzone and exploring his fit at Riverside, we've found much in common. His excitement level to join the Riverside crew is palpable:
"Riverside EyeCare is deeply invested in their patients, community and staff. They have the resources, staff and technology to provide the highest level of patient care possible. I can't wait to join the team!"
Dr. Franzone's residency will end in June and he will be ready to accept appointments later this summer. Along with Michael, we will be welcoming his wife Sarah and their son Sid, much to the joy of Sid's grandma, Rhonda, who has been working at Riverside since doors opened in 1997.
We welcome you to contact our practice to learn more about Dr. Franzone and the services he will provide.