Riverside Eyecare – Redding's Choice for Personalized Eye Care
Our ophthalmologists at Riverside EyeCare Professionals, Drs. Michael and Sean Sumsion, are committed to using some of the most advanced technology available for vision correction, cataract removal, and treatment of eye disease. With innovative laser systems, multi-focal intraocular lens implants, and state-of-the-art techniques for cataract surgery, our board-certified ophthalmologists aim to give all of our patients the safest, most effective treatment.
Simply the Best Vision Care in Shasta County
Riverside EyeCare Professionals wants to help you see as clearly as possible and maintain healthy vision for years to come. Our experienced, board-certified ophthalmologists offer a full and comprehensive range of advanced options, including cataract surgery, LASIK vision correction, and glaucoma treatment, to provide patients with procedures designed to improve common eye conditions and restore their vision with successful results.
Meet Our Eye Doctors & Ophthalmologists
Our highly trained eye doctors, Dr. Michael Sumsion and Dr. Sean Sumsion, are both board-certified ophthalmologists with extensive experience in cataract surgery, laser vision correction, corneal transplantation, and many other procedures.
Michael Sumsion, MD
Michael Sumsion, MD has been trained and educated at some of the most prestigious medical institutions in the world, including the renowned Mayo Clinic, where he completed his residency. For over 20 years, Dr. M. Sumsion has been practicing ophthalmology in Redding.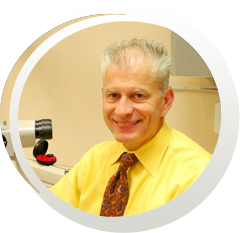 Sean Sumsion, MD
Sean Sumsion, MD, our most recent addition to Riverside EyeCare Professionals, completed his residency in Ophthalmology at the University of Texas Health Science Center at San Antonio (receiving Resident of the Year in 2016). He also completed medical school at the University of California, Irvine and graduated magna cum laude from Brigham Young University (undergraduate).