Optical Shop & Optometry
Eye Exams
Make sure your eye glasses and contact lens prescription provide you with the clearest possible vision. Our optometrist will perform a comprehensive eye exam to identify your vision challenges and determine the precise degree of correction you require. In addition to updating your vision prescription, your optometrist will perform a series of diagnostic tests and examine the structure of your eyes to detect specific vision challenges, eye diseases, or serious conditions requiring attention. Contact lens fittings are also available.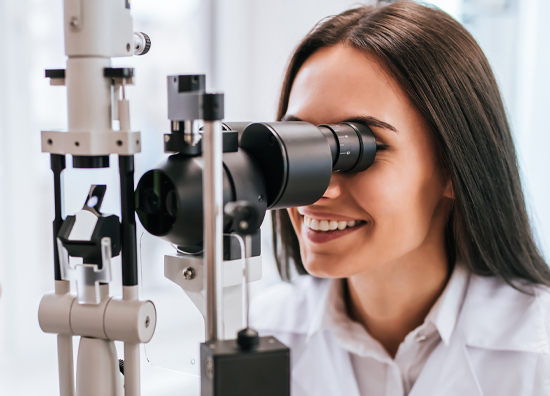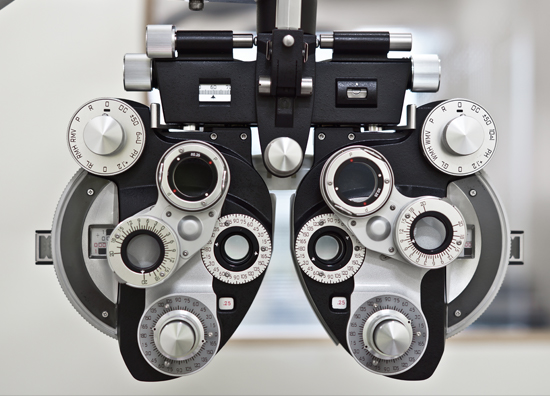 Frames
Finding the frames that align with your fashion sense, face shape, lifestyle, and vision needs can be a simple process when you have a wide selection to choose from and an expert optician to guide you. Our optician is well versed in all of the brands and styles we carry and can help you discover the perfect glasses and sunglasses frames. Brands we carry include: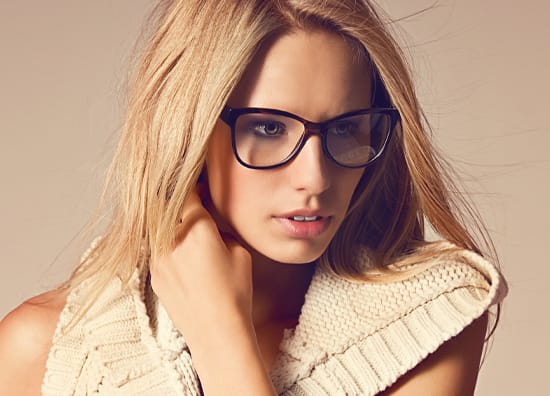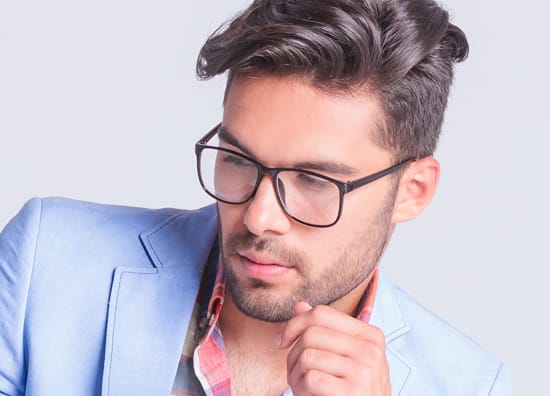 Lenses
We offer the full spectrum of high-performance ZEISS® lenses to provide you with high-quality vision under a wide variety of conditions. ZEISS lenses are engineered to provide precision optics paired with additional benefits that deliver astounding visual solutions. Based on your unique vision needs, lifestyle, favorite activities, work conditions, and other important factors, our opticians will match you with ZEISS lenses that can optimize your vision and harmonize with the various activities that comprise your daily life.
Browse through our diverse selection of ZEISS lens options, which are grouped by vision solution:
SmartLife Lens Portfolio with SmartView Technology
Living an active lifestyle and focusing attention on mobile technology can put a strain on your vision. The SmartLife Lens portfolio from ZEISS is designed specifically to support quick and easy peripheral vision and reduce stress on the eyes caused by frequent gaze changes. With SmartLife Lenses your busy eyes can enjoy all-day comfort!
ZEISS Single Vision SmartLife – The design of the Single Vision Lens is optimized to provide sharp vision at all distances. The Single Vision Lens can allow you to focus easily on nearby objects and provides a wide field of view.
ZEISS SmartLife Digital Lens – The Digital Lens is designed for individuals with single vision needs who experience digital eye strain. The lens provides clear, comfortable near and distance vision zones, while eliminating stress caused by viewing digital screens.
ZEISS Progressive SmartLife Lens – The Progressive Lens is optimized for individuals who require two prescriptions: one to correct for presbyopia and another for clear distance vision. The design provides smooth periphery transitions to reduce blur and keep up with frequent near and distance vision changes.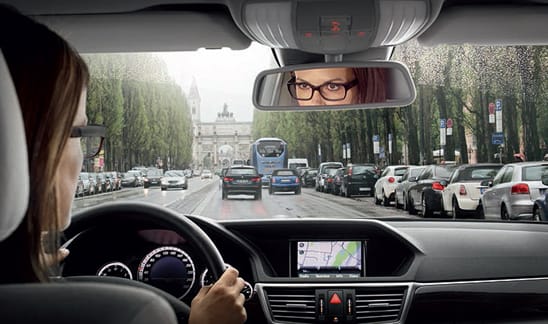 Driving Solutions
ZEISS DriveSafe – DriveSafe is an all-day lens and lens coating that can reduce glare and  assist your vision while driving in challenging visual conditions, which include night driving and all types of weather.
ZEISS DuraVision – The Drive Safe DuraVision lens coating dramatically reduces headlight glare.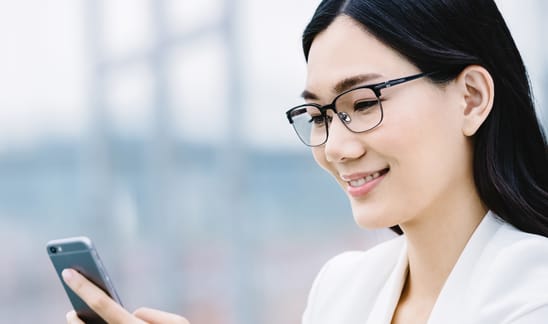 Digital Solutions
ZEISS SmartLife Digital Lens – The Digital Lens is designed to reduce eye strain caused by digital devices. These lenses will allow you to move from digital screens to daily activities and back with ease.
Blue Light Filtering available with any lens package.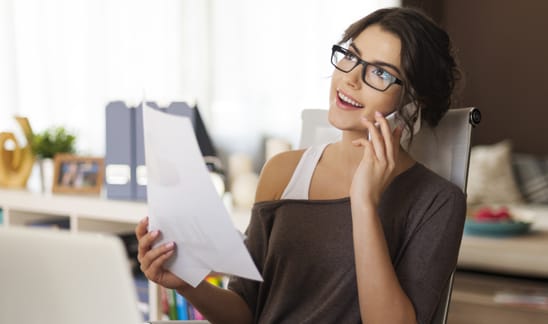 Work/Office Solutions
ZEISS Officelens – The Officelens helps you enjoy comfortable vision at work by optimizing vision at all distances (i.e. as you read, look at your desk/computer screen, and/or look across the room) and reducing eye strain caused by digital devices.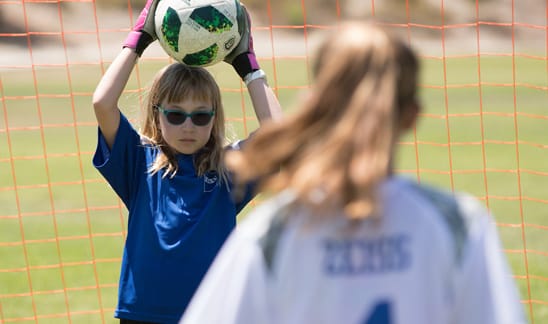 Sport/Active Solutions
Protect your eyes and enjoy clear vision with sunglasses lenses for sports. ZEISS lenses for sports are light and durable, while providing flawless optics from edge to edge.
Lenses available in polycarbonate material

Impact resistant
Scratch resistant

Polarized sunglasses lenses are available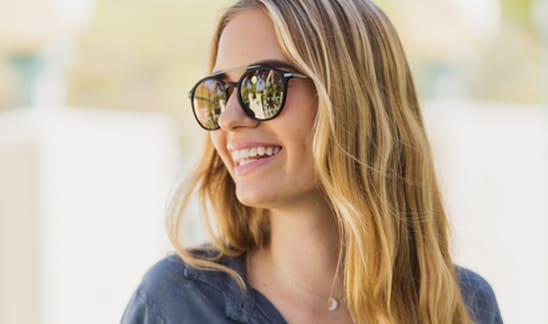 Non-Prescription Options
Non-prescription glasses and sunglasses lenses can include the following options:
Blue Light Filters – DuraVision BlueProtect helps provide comfortable vision in the presence of blue light emitted by modern light sources and electronics displays.
Polarization Filters –  ZEISS polarization filters help to minimize glare and reflected sunlight on both land and water.
Fashionable and Functional Colors & Tints

Mirror available in multiple colors
Tints available in a wide range of colors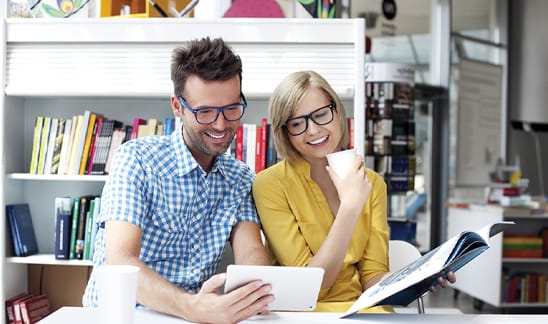 Other Lens Options
Single Vision

ZEISS SmartLife Individual Single Vision (SV) – Single vision lenses can optimize vision for either reading or distance, depending on your needs.

Progressives

ZEISS Progressive SmartLife Individual – See clearly near and far with highly-customized progressive lenses that are optimized for your eyes, face, frames, and activities. These are the most advanced progressive lenses that ZEISS offers.
ZEISS SmartLife Plus – Near and distance vision are optimized for your eyes and provide clear, sharp, strain-free vision all day long.

ZEISS UVProtect Technology – All clear lenses provide 100% UV protection. These will provide the exact same level of UV protection as 100% UV protection sunglasses.
ZEISS PhotoFusion – Transition lenses available in a variety of colors that transition from clear indoors to dark outdoors.
Contact Lenses
We offer the full spectrum of soft lenses and hybrid lenses for vision correction, as well as specialty lenses to help with other ocular ailments. We also carry colored lenses for matching eye color due to various ailments or simply for fun. Schedule an appointment today to discuss contact lens options.
Why Choose Riverside Optical?
Whether your vision correction needs are simple or complex, our experienced and knowledgeable team at Riverside Optical provides the outstanding care and service you and your family deserve. You can trust our optometrist to perform a thorough and precise evaluation of your vision prescription and recommend the best vision aids for your needs and lifestyle. Our stock of high-quality frames, lenses, and contact lenses is unrivaled in the area, and we can help you find exactly what you need to look fashionable and feel comfortable while seeing clearly.
At Riverside Optical, we welcome patients and customers of all ages, and you can rely on our ability to find the perfect optical solution for any vision challenge. Please contact our shop with any questions you may have or to schedule an eye exam.
Contact Us & Schedule An Appointment
Do you have questions about Riverside EyeCare Optical Shop or want to schedule an appointment? Please contact our office to connect with a member of our team for assistance.