Dr. Sean Sumsion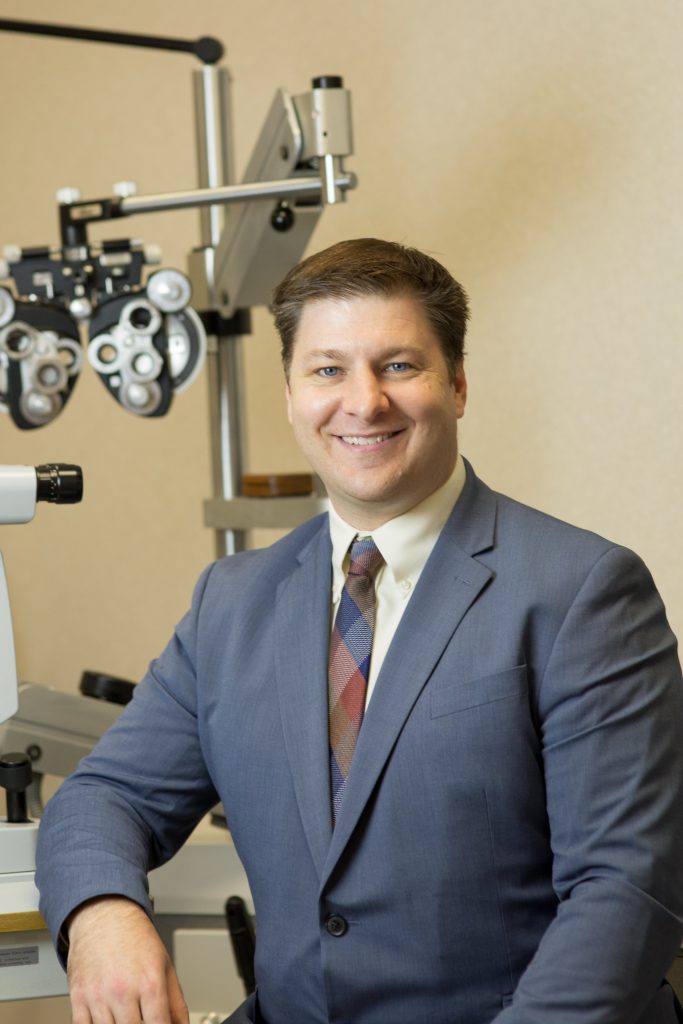 Dr. Sean Sumsion is a Board-Certified Ophthalmologist, joining Riverside EyeCare Professionals to expand care to more Redding residents. He performs a wide range of treatment options to improve patients' vision and eye health, including cataract surgery, LASIK, and PRK. Dr. Sumsion comes to us from San Antonio, Texas where he served as a Resident Physician and an Associate Clinical Professor at the University of Texas Health Science Center – San Antonio. His accomplishments during his time at University of Texas – San Antonio includes being a contributor and author on five peer review articles detailing various ocular studies, participating in a Pediatric Ophthalmology Medical Mission Trip in Honduras, and receiving the Resident of the Year Award in June of 2016.
Dr. Sumsion is returning home to Redding after quite a journey over the Western States. Following his graduation from Enterprise High School, he graduated Magna Cum Laude from Brigham Young University with a Bachelor's in Microbiology, moving onto medical school at University of California – Irvine and graduating in June 2012. From there, he completed his internship in Internal Medicine at White Medical Center in Los Angeles, California before starting his residency in Ophthalmology at the University of Texas Health Science Center – San Antonio.
Dr. Sumsion's interests include disc golf, escape rooms, and musicals. He is fluent in Spanish, having lived in Buenos Aires, Argentina for 2 years.
For more information or to schedule a consultation with Dr. Sean Sumsion, please contact Riverside EyeCare today.