Patient Information
About Riverside EyeCare Professionals—Why Choose Us?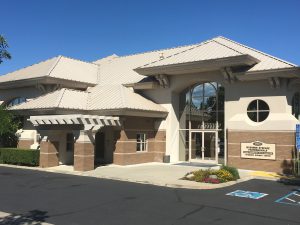 Our experienced, board-certified ophthalmologists—Dr. Michael Sumsion and Dr. Sean Sumsion—and the devoted team at Riverside EyeCare Professionals offer comprehensive, personalized eye and vision care performed using the latest techniques and technology. Whether you are interested in state-of-the-art vision correction procedures—such as cataract surgery or LASIK—or are experiencing vision challenges caused by any number of eye conditions, our doctors can help you on your way to improved eye health and clearer vision.
At Riverside EyeCare Professionals we focus on providing each patient with a positive, educational, and comforting experience at every stage of treatment. We have earned an outstanding reputation in the community for adhering to the highest standards of excellence in all areas of vision care. If you are considering Riverside EyeCare Professionals or are simply looking for a great vision care team, we encourage you to see what our patients have to say about us by exploring our
online ratings and reviews.
Riverside Surgery Center is conveniently located in the same building as Riverside EyeCare Professionals and provides a personal and comfortable surgery experience for each patient. No matter what outpatient procedure you are undergoing, the caring team at Riverside Surgery Center will help you through your surgery. Our professional staff of physicians, nurses and technicians will treat you to the best in surgical care in the north state!
If you want to learn more about our practice, please explore the informative sections provided below. You may also contact us if you would like to schedule an appointment.
Patient Forms
Riverside EyeCare Professionals wants to make your time with us as convenient as possible. These downloadable patient forms give you the opportunity to familiarize yourself with our privacy practices and educate you about what you can expect from us. They also allow you to fill out necessary information before you arrive at our office, ultimately saving you time on your first visit.
Please feel free to download the forms listed in the links below. Once they are downloaded you can print them, fill them out, and bring them to our office for your appointment. You will need Adobe Reader to open and read the files below, please click here to download Adobe.
Patient Portal
Connect virtually with our practice and your doctor through our safe, secure, and convenient patient portal! The Riverside EyeCare patient portal provides you with access to scheduling, online payment options, lab results, and prescription information, as well as a secure messaging feature so that you can communicate directly with your doctor.
Financing & Payment Options
Riverside EyeCare Professionals and our surgery center offers vision care financing for procedures, including LASIK and cataract surgery, through the CareCredit® program. With special financing, low monthly payment options, and no up-front costs or pre-payment penalties, CareCredit allows our patients to make the right choice for their vision correction needs. In addition to financing, we also accept several different payment methods to make the process as convenient as possible.

Flexible Spending Accounts (FSA)
At Riverside EyeCare Professionals your flexible spending account (FSA) can be used to pay for out-of-pocket costs you are responsible for. An FSA is typically offered through your employer's health plan and allows you to set aside tax-free income to use for approved health care costs. Our knowledgeable office team is happy to answer any questions you may have about using your FSA and the costs that qualify for payment with this method. Learn more by contacting our practice.
Location & Hours
Our address and a map of our location—along with the days of the week and times we are open—are conveniently posted on our contact page. If you have questions about directions and availability, our office team is always happy to assist you!
Blog
Get the up-to-date information about the latest treatments, techniques, and technology we offer at Riverside EyeCare Professionals by exploring our eye care blog. Our blog also provides updates about the practice and articles regarding new trends in ophthalmology.