Cataract Surgery: Premium IOLs Vs. Monofocal Lenses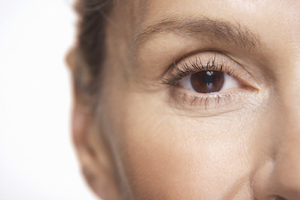 When our patients at Riverside EyeCare undergo cataract surgery, we replace the eye's natural lens with an intraocular lens (IOL) to help restore vision. While a monofocal lens can provide a cataract surgery patient with excellent long-distance vision, glasses are often still required for reading or using your cellphone with ease. To help our patients who wish to rely on glasses as little as possible, we offer a number of premium lens implants that can radically change the way you see the world.
Our premium IOLs are designed to improve your vision and focus on objects clearly at a spectrum of distances. We offer two main types of premium lenses:
TECNIS® Multifocal IOLs – This option can help improve your eyesight in low light scenarios in addition to optimizing your vision at near, intermediate, and far distances.
TECNIS® Toric IOLs – This option can help improve your quality of vision after cataract surgery if you have pre-existing astigmatism.
There is also an alternative premium lens option: Crystalens®. Though these lenses may not provide the range of benefits the previously highlighted IOLs offer, they can aid your vision after cataract surgery by their ability to move naturally with your ocular muscles as focal points change.
During the consultation process, we will discuss your unique concerns and goals to help you decide which intraocular lens might best meet your individual needs.
Contact Our Office
To learn more about intraocular lenses (IOLs), or to schedule an appointment at our office, please contact us today.