Do I Have to be Awake During LASIK?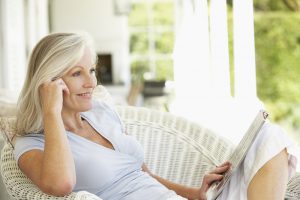 Some patients may feel anxiety prior to the day of their LASIK surgery. This response is very natural, and to alleviate any concerns our ophthalmologists thoroughly discuss how LASIK is performed during the consultation and walk you through each step of the process on the day of the procedure. For patients who wish to overcome their anxiety by being "asleep" through the procedure, Drs. Michael and Sean Sumsion explain that sleeping (with the help of general anesthesia) is not an option due to the fact that conscious communication during the procedure is needed to achieve the best results. Additionally, the all-laser LASIK procedure is blade-free and can be completed with virtually no discomfort in ten minutes, making general anesthesia unnecessary. Furthermore, general anesthesia carries significant health risks which would outweigh the benefits of such a short and simple LASIK procedure.
Although patients may have some degree of physical sensation during the procedure, the majority of patients do not report any pain. A mild sedative can be administered before the procedure to induce a relaxed, comfortable state that still allows you to communicate easily with your doctor. Anesthetic drops are also applied to the eyes to limit any physical sensations you might otherwise feel. Throughout the short LASIK procedure, members of our team communicating with you to check your comfort level and assist in any manner possible.
To learn more about the LASIK surgery procedure, or to schedule an exam with one of our skilled ophthalmologists, we invite you to contact Riverside EyeCare Professionals today.