Schedule Your FREE LASIK Consultation Today!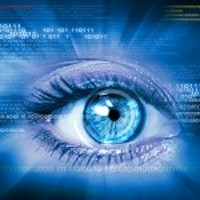 If you have been considering LASIK to correct your vision and get rid of your glasses and/or contacts, we can help! We are currently offering FREE consultations for anyone who is interested in finding out if LASIK is right for them. With LASIK vision correction, you can safely and effectively improve your vision and reduce or eliminate your dependence on corrective eyewear. Please contact Riverside EyeCare today to schedule your consultation!
Dr. Michael Sumsion uses iLASIK all-laser technology for the LASIK procedure, which allows him to provide patients with the best possible results after surgery. This advanced process is designed to provide personalized results, improving vision for patients with conditions such as nearsightedness, farsightedness, and astigmatism. The iLASIK technology can produce very precise and accurate outcomes, and does not require a surgical blade to come anywhere near the eye.
To learn more about iLASIK, or to schedule your complimentary LASIK consultation, please contact us today.