Are All Sunglasses Created Equal?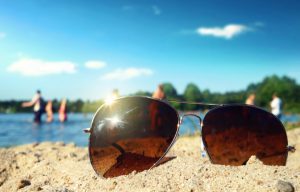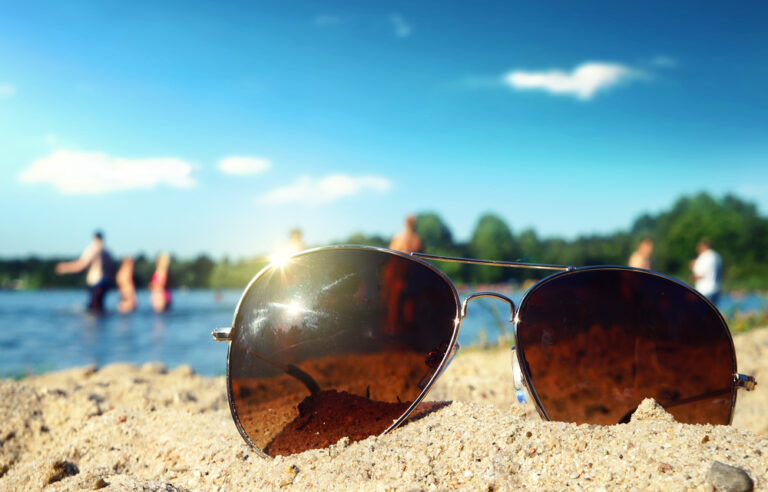 Temperatures are rising. People are going out for hikes and bike rides, getting out on the lake, and doing their gardening and yard work—all these activities exposing them to the sun's UV rays.
"So?" you ask. "I wear my sunglasses."
What if I told you your sunglasses might not be helping you out in the sun? Now, what if I told you that your sunglasses might be doing even MORE damage to your eyes when worn? Don't worry; keep reading and you'll know exactly how to ensure that your eyes are safe on these sunny days.
The first step in knowing your eyes are protected is to check labels. Labels should read "100% UV Protection", "UV400", "100% Protection against UVA and UVB", or something similar. These indicate adequate protection for your eyes. We all know what it's like to have a sunburn; however, we don't feel the same pain when the sensitive cells of our eyes are exposed to prolonged sunlight—the damage can be far worse than peeling skin. Anything less than 100% UV protection might be harmful to your vision.
You can't simply assume your sunglasses are safe because they are dark enough to resolve glare or keep you from squinting in bright conditions. If this is the case and the sunglasses don't offer 100% UV protection, then you are actively doing damage to your eyes. The darkness of the glasses will cause your pupils to dilate (enlarge) to let more light in, and that means more exposure to UV rays than if you weren't wearing sunglasses at all! How can you know if you are protected?
There are a number of ways:
If you have the original packaging, inspect it.
Most sunglasses you buy will have UV Protection information on a label, sticker, or on the packaging material. If you pick up a pair of sunglasses that don't have the information readily available, it's likely a pair you want to avoid.
2. Search online.
If you look at the arm of your glasses, you'll see a series of numbers and letters. The 1st group of numbers and letters is generally the style number, with the second set of numbers being the color code. Searching those will generally point you to the manufacturer's website where they will have more detailed information for you—specifically the UV level of protection that those offer when bought as is.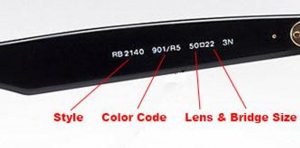 3. Bring your sunglasses to Riverside Optical
We have equipment that specifically tests the level of UV rays that are getting through your sunglasses. We'll test yours for free.
Our Solution
Every single ZEISS® lens, both for sunglasses and eyeglasses, that is purchased at Riverside Optical comes with 100% UV protection. You can be rest assured that your eyes will have the highest level of protection available in the market.
Do you have questions about sunglasses and UV protection? Visit our team at Riverside Optical to learn about adequate sun protection and browse our selection of high quality sunglasses frames and lenses.